Brand Activation
The award-winning 360° activation strategy
To ensure impact, the defined business strategy must be made visible and brought to life. The high road leads through the brand.
One strategic rationale – three levels of impact
The brand strategy always derives closely from the company strategy. This ensures the brand contributes a maximal focus to business-success. The implementation strategy ensures all stakeholders have the necessary information, in order to strengthen their engagement and become empowered to implement the strategy within their scope of responsibility.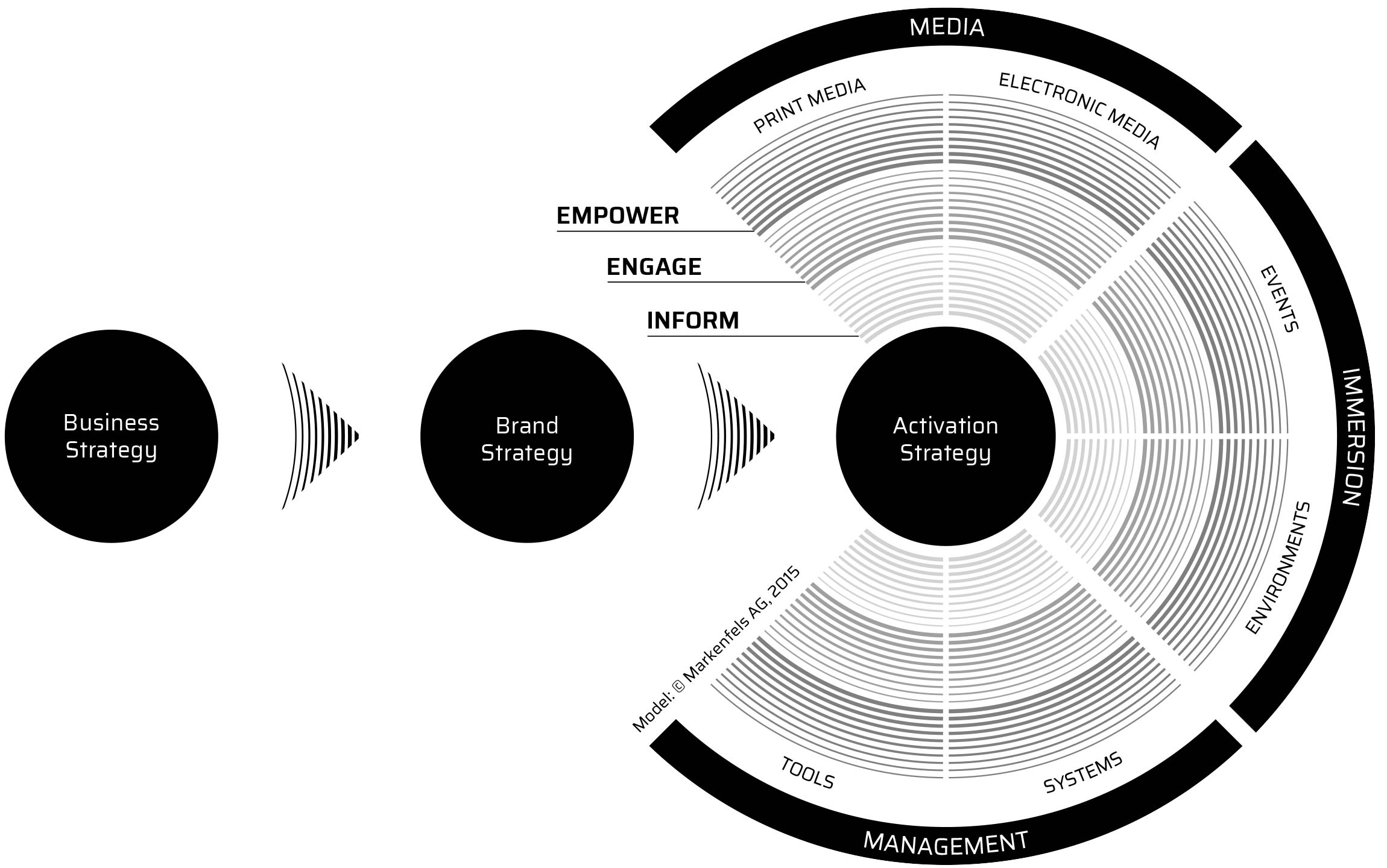 360° activation
The activation strategy covers the entire spectrum of branded touch points:
Print media and electronic media
Immersive touch points at events and in branded spaces
Management dimensions such as systems and tools
An awarded model
The model for the activation strategy has been developed by Markenfels and won an award from SVIK (Swiss association for internal communication), within a client project in 2013. In their evaluation SVIK wrote: 'The strength of the conceptual approach lies in its clarity, simplicity and comprehensibility […] with high consistency and patency in form and execution.'
How can you implement your strategy?
We have developed differentiated applications for the model – from brand engagement to implementing Operational Excellence programs. We are happy to elaborate how you can use the model in a value adding way. Also check out our branding cases.
Markenfels Thought Leadership